When can I get it? This is a question we receive on most orders. The answer is, that with more than one-half million different promotional products to chose from, delivery time varies. However, many of these promotional products are available the next day. And they're ready the next day with your message, brand, and contact information emblazoned on the product! Amazing.
So, When Can I Get it?
Things such as drinkware, pens, stationary, and technology (think flash drives) can be ready in 24 hours. Home and office products, from umbrellas to desk sets to wine openers, can be in your hands or on your desk the next day.
It depends on the product
Many promotional products are available the next day. However, other advertising specialty items such as, apparel can be a little trickier and take longer. If you want to use your logo, and it hasn't been digitized, the process can take up to five days, although a rush can be completed in 24 hours at an additional cost. Once the logo is ready, the apparel can take five days, or more, to complete.
As far as promotional products go, size doesn't matter – to a point. Until quantities exceeding 10,000 are reached, the size of the order usually doesn't affect its delivery time.
Shipping is part of the equation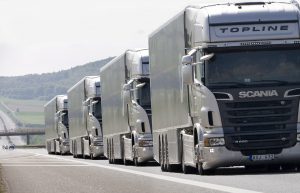 Shipping can vary by what you're willing to spend while larger orders on a few products may be shipped at no cost to the you.
About TKO Marketing Solutions
Led by Jack Woodlock, and his 20+ years of promotional product experience, TKO Marketing Solutions offers a full line of promotional merchandise. Your brand's logo can be placed on 1000's of promotional items used for trade show giveaways, client gifts, or employee recognition. This can include apparel, desk items, holiday gifts, and much more.
So when can you have it? It depends, but if you'd like to find out, Contact Us online or call at (317) 707-5189, 877-TKO-2324, or check out one of the thousands of items we offer at Shop all categories.